To schedule an appointment:
Call: (717) 763-0430 Mon.-Fri. between 8:30 a.m. and 5:00 p.m. Select Option #4.
By Fax: send requests to (717) 763-9854.
By Email: Send us an email. Be sure to include your phone number, so we can contact you.
Online: Fill out an Appointment Request Form.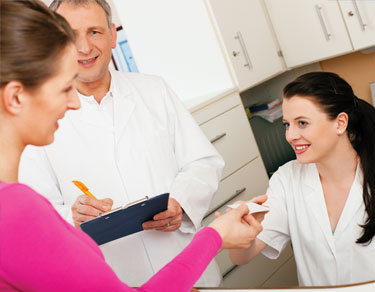 Preparing For Your Appointment
Please plan to arrive at least 15 minutes early to provide information about your medical history and your condition.
Please bring along a list of medications you are taking, any allergies to medications, and any other information the doctor may need (X-ray reports, lab results, etc.). You will also need to bring your insurance cards and a photo ID.
If you are a new patient, you may complete our new patient form before your appointment by printing the form from our website.
Direct Access Colonoscopy
In an effort to make the scheduling of screening colonoscopies easier for patients, PA GI has a direct access program. In some cases, patients may be allowed to schedule a screening colonoscopy without a primary physician referral, based on insurance, medical history and at the discretion of PA GI.
Appointment Cancellations
If it is necessary to cancel an appointment, please call the office 24 hours before the appointment. If you do not show for a scheduled office appointment, you will be billed $25.00 for the missed appointment. This fee is not covered by your insurance. If you do not show for a scheduled procedure (EGD, colonoscopy), you will be billed $50.00 for the missed procedure. This fee is also not covered by your insurance.