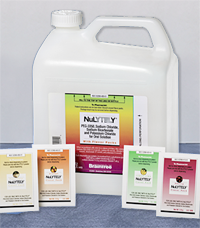 Colyte/Nulytely Prep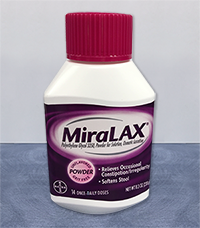 Miralax Prep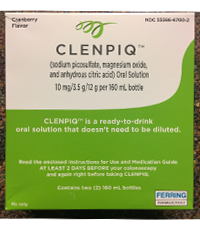 Clenpiq Prep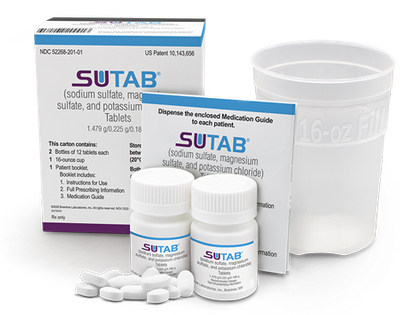 Sutab Prep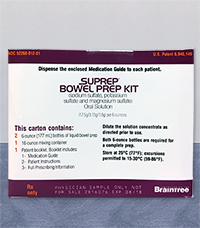 Suprep Prep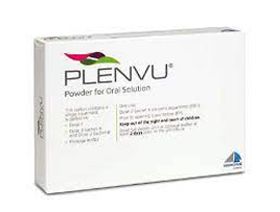 Plenvu Prep
You will be prescribed one of the commonly used bowel preparation solutions.
General Instructions For Bowel Preparation
Five days prior to the procedure: do not eat nuts, seeds, corn, or popcorn.
Purchase at the pharmacy: A prescription for the bowel preparation will be sent to the pharmacy of your choice. A box with all the medication you need to cleanse your bowel will be given to you. For your comfort you may wish to purchase a container of pre-moistened wipes, which may be gentler to use for frequent cleansing.
Diet: The day before the procedure, you are on a clear liquid diet all day. No red-, orange-, or purple-colored products. Other colors are permitted. Clear liquids include: chicken or beef broth/bouillon, Jell-O, popsicles or Italian ice, Sprite, 7Up, tea with no cream or milk products in it, white cranberry juice or white grape juice, apple juice, ginger ale, or Gatorade. Please drink every hour, as much as possible. Drinking plenty of clear liquids will help prevent dehydration and improve bowel preparation results.
Medical Guidelines
If you take any medication for blood pressure, heart, sinus/allergy problems, or seizure control, please take them at 6 a.m. on the day of the procedure with a small amount of water. Please do not skip them. Call with any questions.
If you use any inhalers, please use them the morning of the procedure (this includes rescue inhalers), and bring them with you to our office. If you have been diagnosed with sleep apnea, please tell the nurse at the time of your assessment.
If you take any blood thinners such as aspirin, Plavix, Ticlid, Persantine, Pradaxa, Xarelto, Eliquis, or Aggrenox, please call your prescribing physician for permission to stop these medications 3 days prior to your procedure.
If you have an artificial heart valve, please call the nurse.
If you take any arthritis medicine or NSAIDS such as Celebrex, Bextra, Advil, Naprosyn, ibuprofen, Motrin, Aleve, medicine containing aspirin, or vitamin E, please stop taking these 3 days before the procedure.
If you take Coumadin, Jantoven, or Warfarin, please call the prescribing physician for permission to stop these 5 days prior to the procedure.
If you take any iron supplements, stop 10 days before your procedure.
If you have questions, call the nurse at (717) 763-0430 ext. 346 and leave a message. They will get back to you as soon as possible. If calling after hours, leave a message on the emergency line and the physician on call will return your call. This includes prep problems. Do not wait until the morning of the procedure to call.
The day you are taking your prep, do have clear liquids that contain some sugar, as you will not be eating that day. On the day of the procedure, if you usually monitor your blood sugar, please check it right before you leave the house for your appointment. If you are a diabetic Do Not take insulin or oral diabetic medicine the day of your procedure.