Welcome To Pennsylvania Gastroenterology
Our practice specializes in the diagnosis and treatment of digestive and liver diseases. All of our doctors are board-certified gastroenterologists, who are highly qualified to provide outstanding care. At PA GI we provide patient-centered care of digestive diseases in a comfortable, professional setting.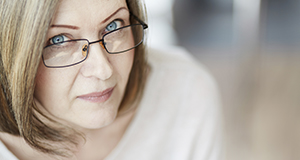 Direct Access Colonoscopy
You may not need a referral. PA GI offers direct access colonoscopy scheduling.
30 Minutes Can Save Your Life
PA GI has created a patient information sheet with information on how to detect colon cancer.
Central PA Medicine
Read the latest article by Dr. Kormis about how colon cancer screening can save your life.
Chronic Constipation 
Chronic constipation is infrequent bowel movements or difficult passage of stools that persists for several weeks or longer. Constipation is generally categorized as having fewer than three bowel movements a week. Although occasional constipation is very common, some people experience chronic constipation that interferes with their ability to go about their daily tasks.
DOWNLOAD INFO SHEET TO LEARN MORE >>

Appointment Request
If you are a patient and would like to request an appointment, you can submit an appointment request online. Once the form has been submitted, our scheduling department will contact you. Call our office Mon. - Fri. between 8:30 a.m. & 5:30 p.m.

Patient Portal
The Patient Portal provides secure access to view parts of your medical record, enables communication with our practice using secure messaging, and allows you to request an appointment, prescription refills and review your information online.

Online Payments
PA GI Now Accepts Online Credit Card & Check Payments. If you interested in paying your bill online, simply click on the link below for secure access to submit an online payment.