Board-Certified Gastroenterologists
PA GI's highly qualified, board-certified gastroenterologists provide patient-centered care for the treatment of digestive and liver diseases. The skilled physicians at PA GI treat patients with all types of digestive disorders including:
State-Of-The-Art Endoscopy Center
The majority of procedures performed by PA GI's gastroenterologists for diagnosis or treatment can be done in our adjoining endoscopy center. Our state-of-the-art endoscopy center is designed to provide patients with the highest possible level of care from pre-procedure preparation through recovery for: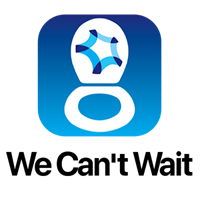 The We Can't Wait App Locates Nearby Restrooms
When IBD patients are away from home, they often have unexpected and urgent need to find a nearby restroom. Now, the We Can't Wait app offers an easy way to locate public restrooms. Developed by the Crohn's & Colitis Foundation, the app lists over 45,000 restroom locations. The app is free to download in the App Store and Google Play store.
We are accredited by several healthcare associations, which insures the level of quality and commitment to patient care.

Contact PA GI by phone
Mon-Fri 8:30 a.m. to 5:00 p.m.
at (717) 763-0430, select option #4

Access and view your medical record, request appointments, prescription refills and communicate with our office.