All PA GI Gastroenterologists Achieve Board Recertification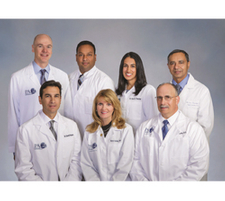 All PA GI Gastroenterologists Achieve Board Recertification
American Board of Internal Medicine Certification Sets Standards
For Best Practices And Continuing Education
All of PA GI's gastroenterologists recently passed the board recertification requirements through the American Board of Internal Medicine (ABIM). Certification means that doctors have demonstrated, to their peers and to the public, that they have the clinical judgement, skills and attitude essential for the delivery of excellent patient care.
To maintain being board certified, a doctor must successfully pass a series of exams every 10 years. The certification process provides doctors with confirmation that they are staying current in the medical knowledge they use to treat patients. Choosing a doctor who is board certified by the American Board of Internal Medicine (ABIM) means choosing a medical professional who has met nationally recognized standards for education, knowledge, experience and skills.
PA GI's board-certified gastroenterologists are trained in the diagnosis and treatment of digestive disorders. Treating patients throughout Central Pennsylvania, PA GI provides Patient-Centered Care in a comfortable and caring environment. The healthcare practice and state-of-the-art procedure facility are located in Camp Hill, PA. For more information, visit www.PAGIconsultants.com.